Ivy & Oak
Bernedoodle Puppies
(Born: May 11, 2019)
---
Puppies from our most recent litter are all sold and have found wonderful homes! Please contact us about future litter pups or check out our photos & videos page for more information.
2019 Fourth of July Sale
6/30 - 7/6
We are a family-run business on 6 acres in the rolling hills of Tennessee, about 45 minutes south of Nashville. We raise our dogs and whelp them in our home, giving them the individualized attention they deserve. We not only ensure we have healthy dogs, but that they are brought up in a loving, family environment so that they will be well adjusted and comfortable in your home, too. The puppies will be handled by adults as well as kids and will be introduced to the beginning stages of being house-trained. We hope your pup will seamlessly transition from our home to yours. Family-to-family.
In the past, we have been loyal Golden Retriever owners & breeders. However, in 2018, we began our journey with Bernadoodles with an adorable Standard Poodle (Ivy) and a playful Bernese Mountain Dog (Oak). Together, the two AKC purebreds create a fantastic Bernadoodle breed that is well-tempered and loyal.
Poodles are extremely intelligent, with little to no shedding. They are a playful, athletic and hardy breed. Bernese Mountain Dogs (Berners), are gorgeous tri-colored big dogs who are extremely faithful friends, and traditionally were used in the Swiss Alps to pull heavy loads around the mountains.
Bernadoodles combine both traits of the breeds and have what is referred to as "hybrid vigor", meaning they inherit the positive genetic traits of both parents. They are low-to-no shedding dogs, and are lovable, easy-to-train, smart family pets.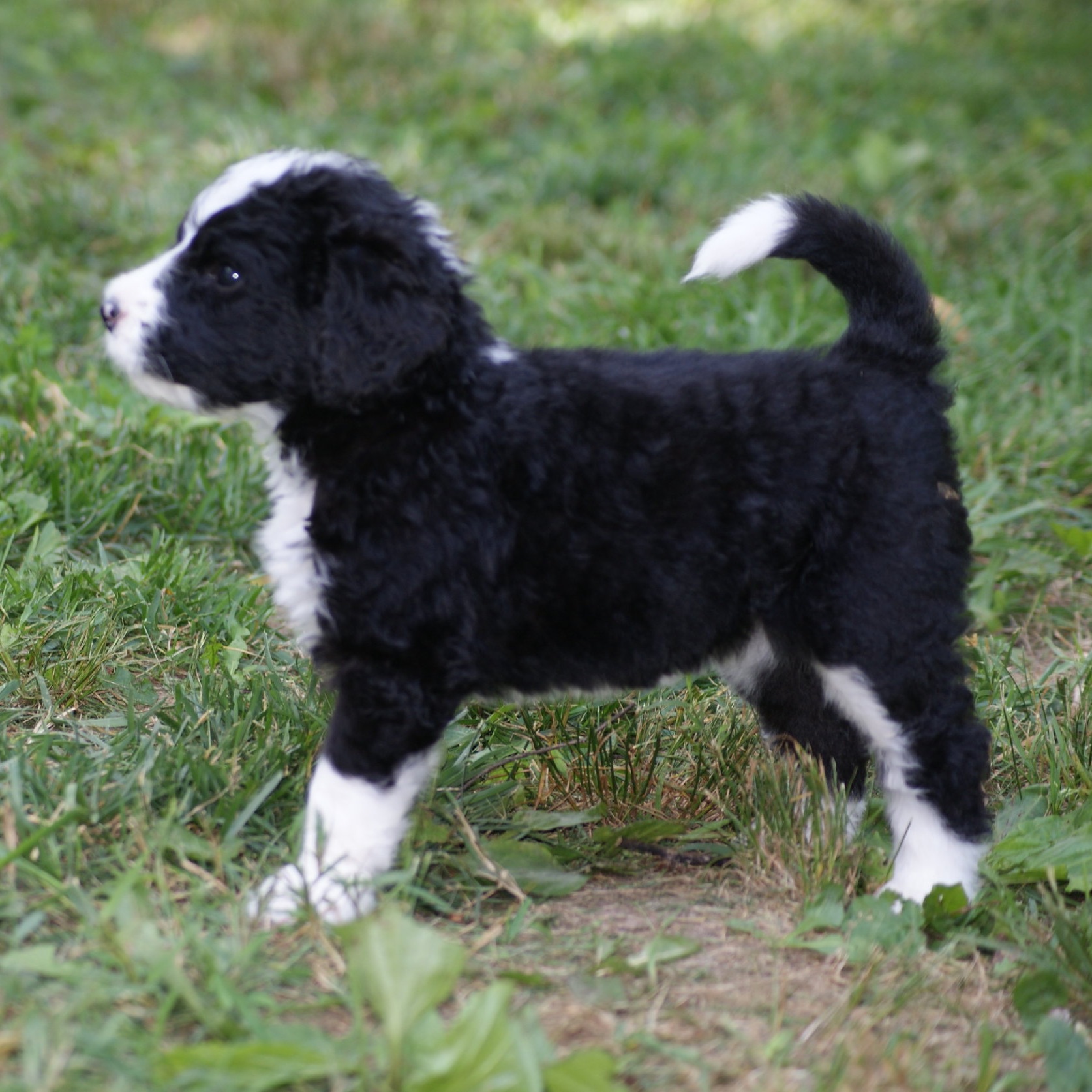 Our Poodle, Ivy came into our lives a year ago as we ventured into this new era. She is so sweet, attentive, and loves tennis balls!
Oak (also known as Oakley), our stud, is a big teddy-bear with a heart of gold. He is so goofy and fun and is also a very smart animal!
Both parents have been DNA-health tested.